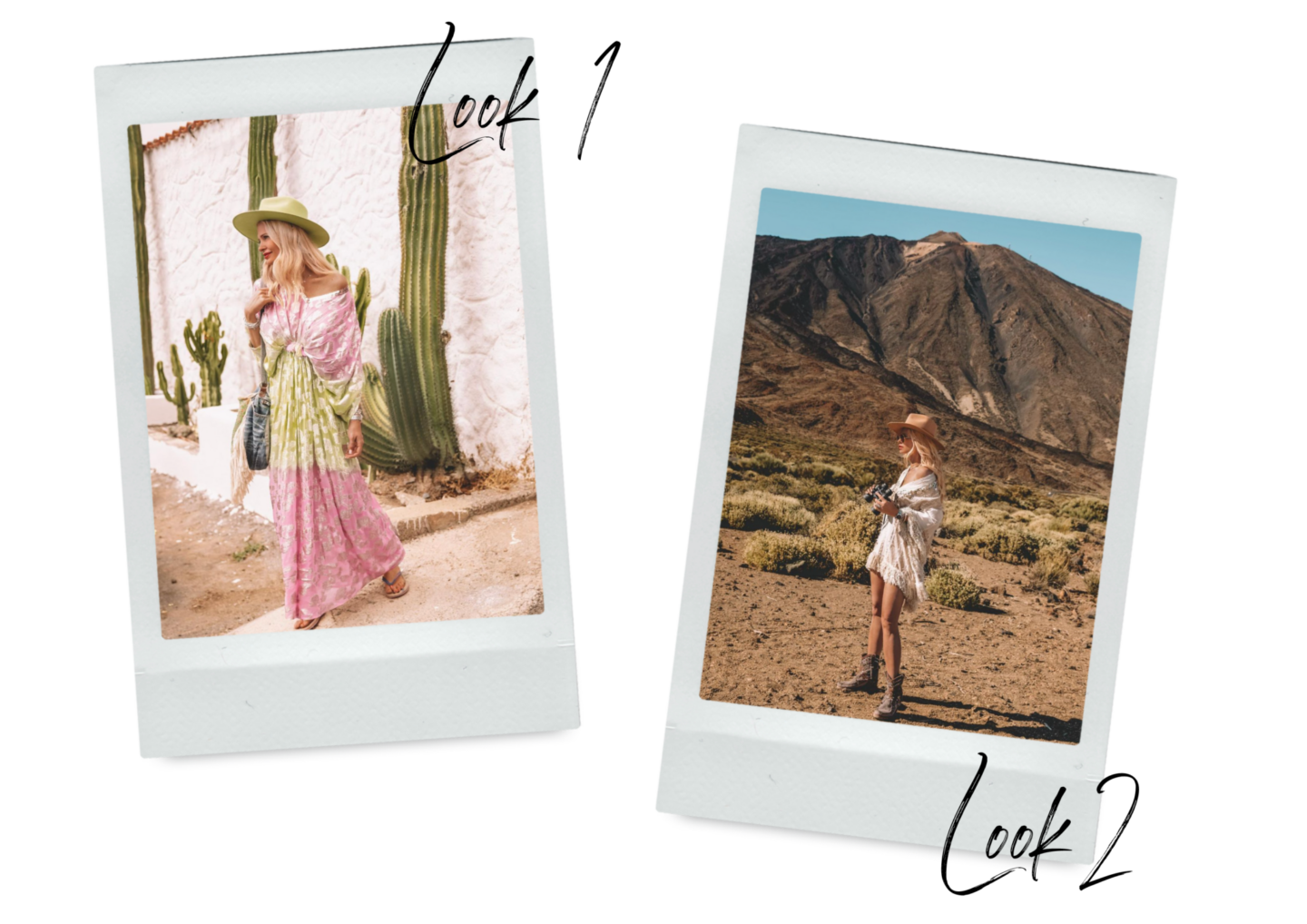 Look 1 ‑ Kaftan Pastel
The Pastel kaftan is an essential in you wardrobe for a summer & Coachella vibes. The v‑neck decorated with sequins will make you sparkle all day long ✨🌵
Ce kaftan Pastel est un indispensable de votre garde-robe pour un look d'été à Coachella. Le col v joliement décoré avec des sequins vous fera briller toute la journée.
Look 2 ‑ Kaftan Kalani
Comfortable and elegant, this Kalani kaftan will make you travel to the 4 corners of California ✈️☀️
Confortable et élégant, ce kaftan Kalani vous fera voyager aux 4 coins de la Californie.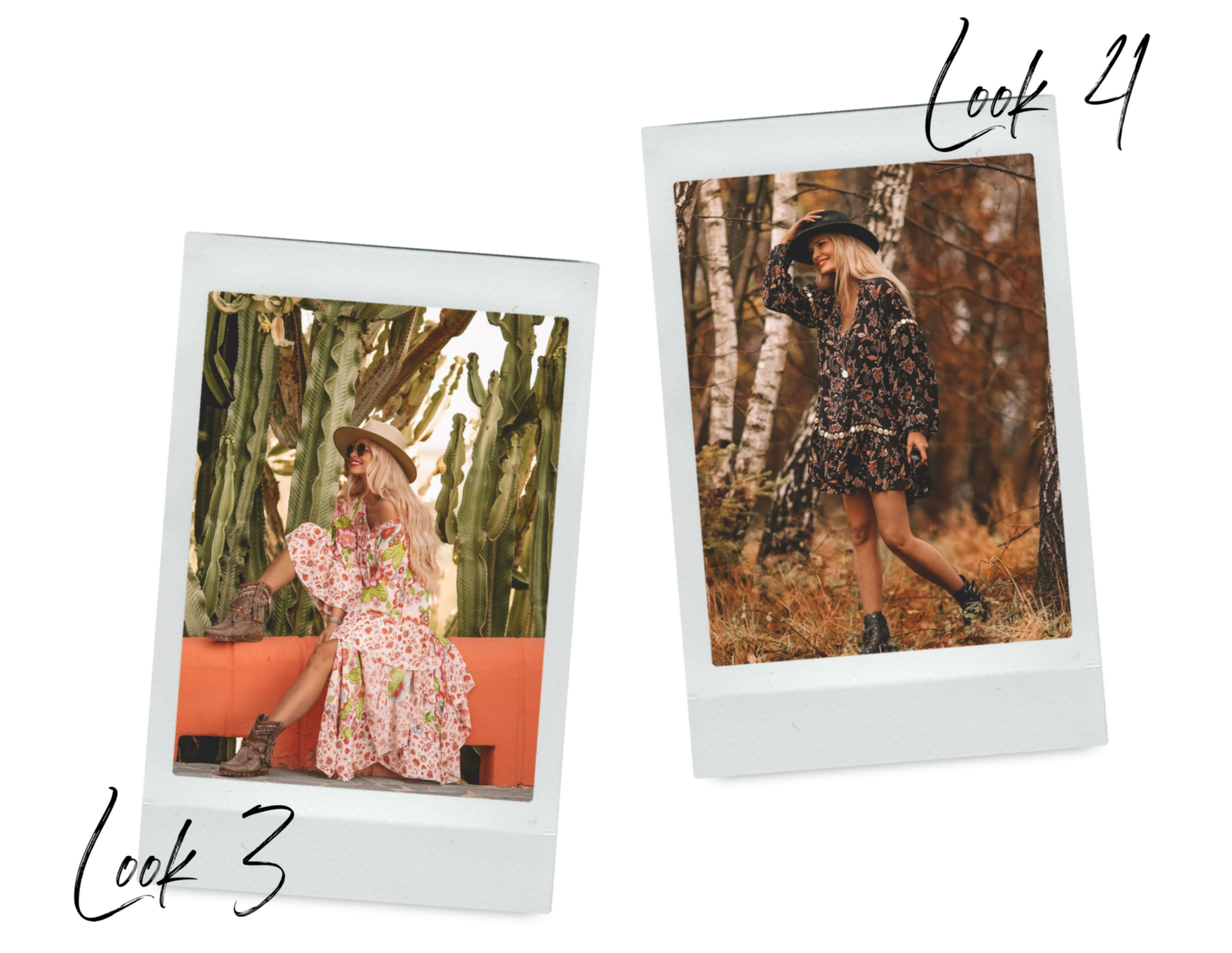 Look 3 ‑ Kaftan Delilah
Inspired by the bohemian spirit highlighted by floral prints, this kaftan Delilah is a must‑have for an hippie style 🍦🌸
Inspiré de l'esprit bohème avec son imprimé floral, ce kaftan Delilah est un incontournable pour adopter un style hippie.
Look 4 ‑ Dress Faith
The Faith dress goes perfectly with a small leather jacket. With this floral print, you will rock it 💪🖤
La robe Faith va parfaitement avec une petite veste en cuir. Vous allez tous déchirer avec ce motif floral.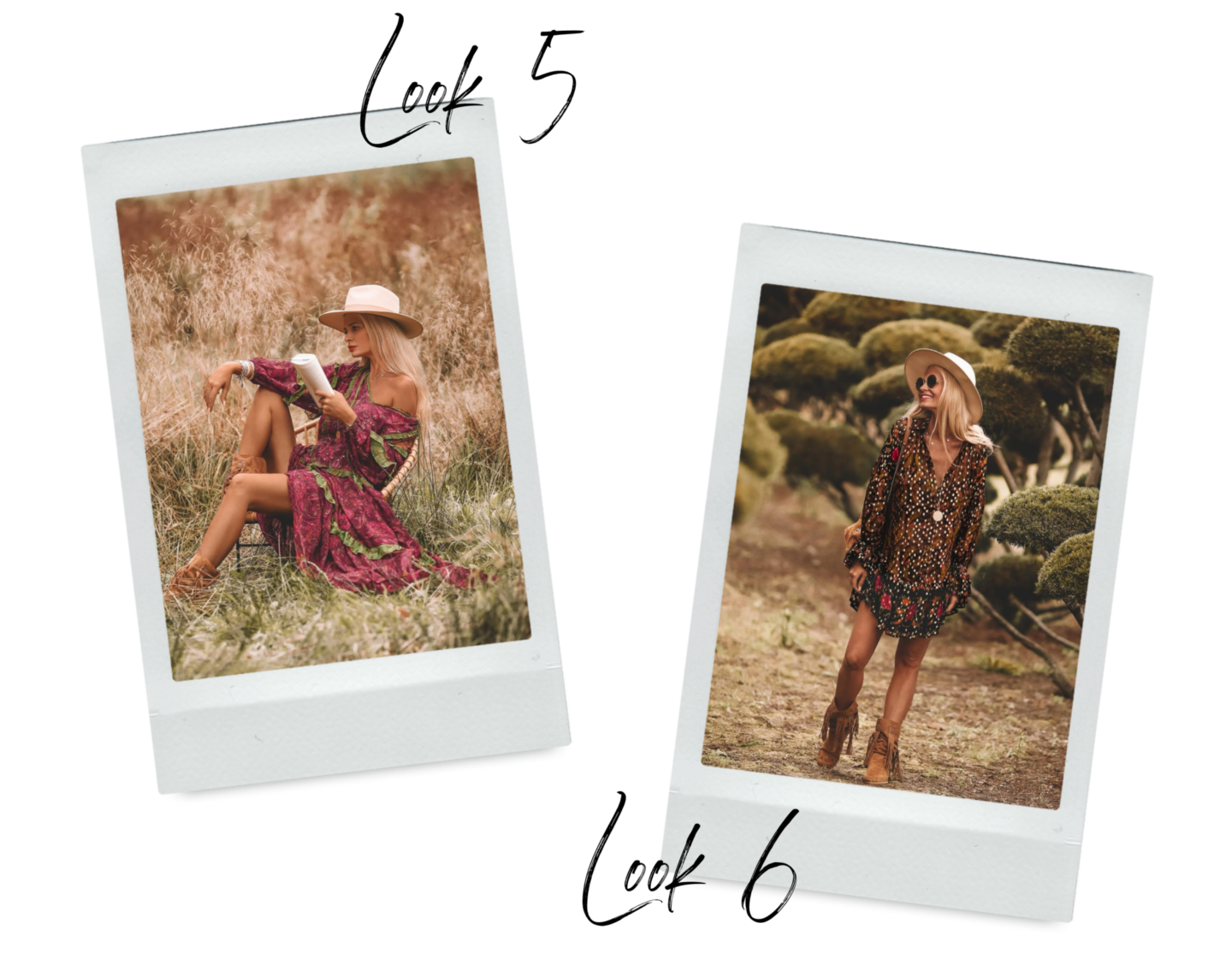 Look 5 ‑ Dress Sujan
Looking for a bohemian and feminine dress ? The Sujan dress is made for you. This trendy print model will wreak havoc. ⚡️🚀
À la recherche d'une robe bohème et féminine ? La robe Sujan est faite pour vous. Cet imprimé tendance fera fureur.
Look 6 ‑ Dress May
Let yourself be seduced by the May dress, its authentic print and its cut, will make you fall for it. To associate with a pair of boots for a rock/western style 🤠🔥
Laissez-vous séduire par la robe May. Avec son imprimé et sa coupe authentique, elle vous fera complètement craquer.