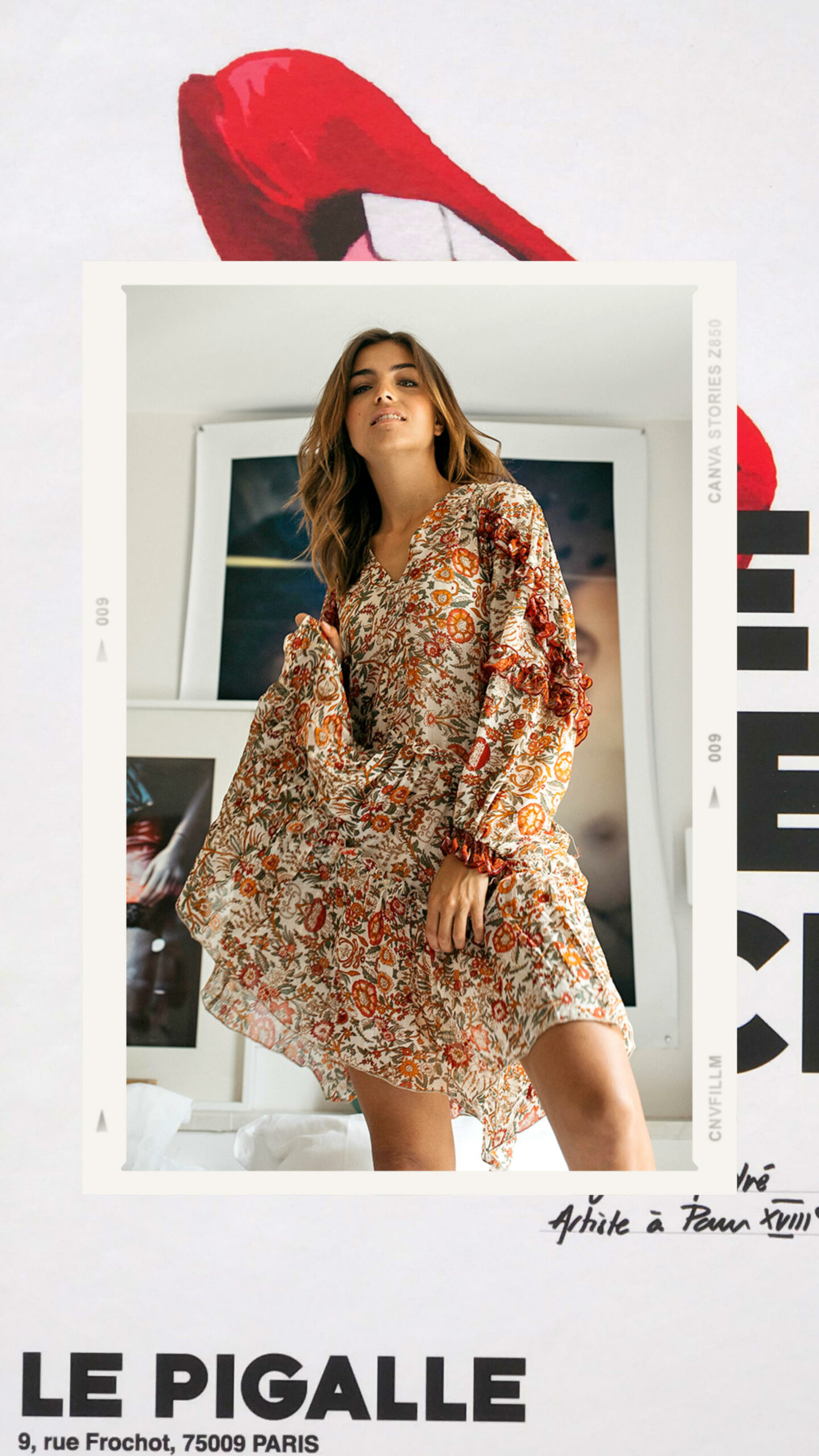 Le Pigalle est un hôtel situé dans le IXe arrondissement de Paris. Ici, toutes les chambres sont décorées individuellement selon des thèmes spécifiques. Nous avons le côté historique, contemporain mais aussi l'atmosphère multiculturel du quartier de Pigalle qui se veut vivant, joyeux et atypique . C'est pour ces qualités que nous avons décidé d'associer notre Nouvelle Collection à ce magnifique hôtel et ce quartier Parisien qui se marie énormément aux couleurs et au style de la collection Printemps/Hiver.
Chaque chambre dispose d'objets originaux, de souvenirs, de livres et de meubles vintages. Les photos accrochées sur les murs des 40 chambres leur donnent à chacune une identité visuelle unique. La suite comprend une platine vinyle et une sélection de disques ainsi qu'un minibar. L'hôtel propose également un restaurant et un bar animés, qui organise parfois des soirées et des spectacles mais aussi d'un café éclectique et d'un salon au sous-sol, ainsi que d'un juke-box avec des listes de lecture soigneusement sélectionnées. Pas mal non ?
ENG: Le Pigalle is a hotel located in the 9th district of Paris. Here, all rooms are individually decorated according to specific themes. We have the historical, contemporary side but also the multicultural atmosphere of the neighborhood of Pigalle which is full of life, dynamic and atypical . It is for these qualities that we have decided to associate our New Collection with this magnificent hotel and this Parisian district that blends enormously with the colors and style of the Spring/Winter collection.
Each room has individual items, souvenirs, books and second-hand furniture. The photos on the walls of the 40 rooms give each and every one of them a unique visual identity.