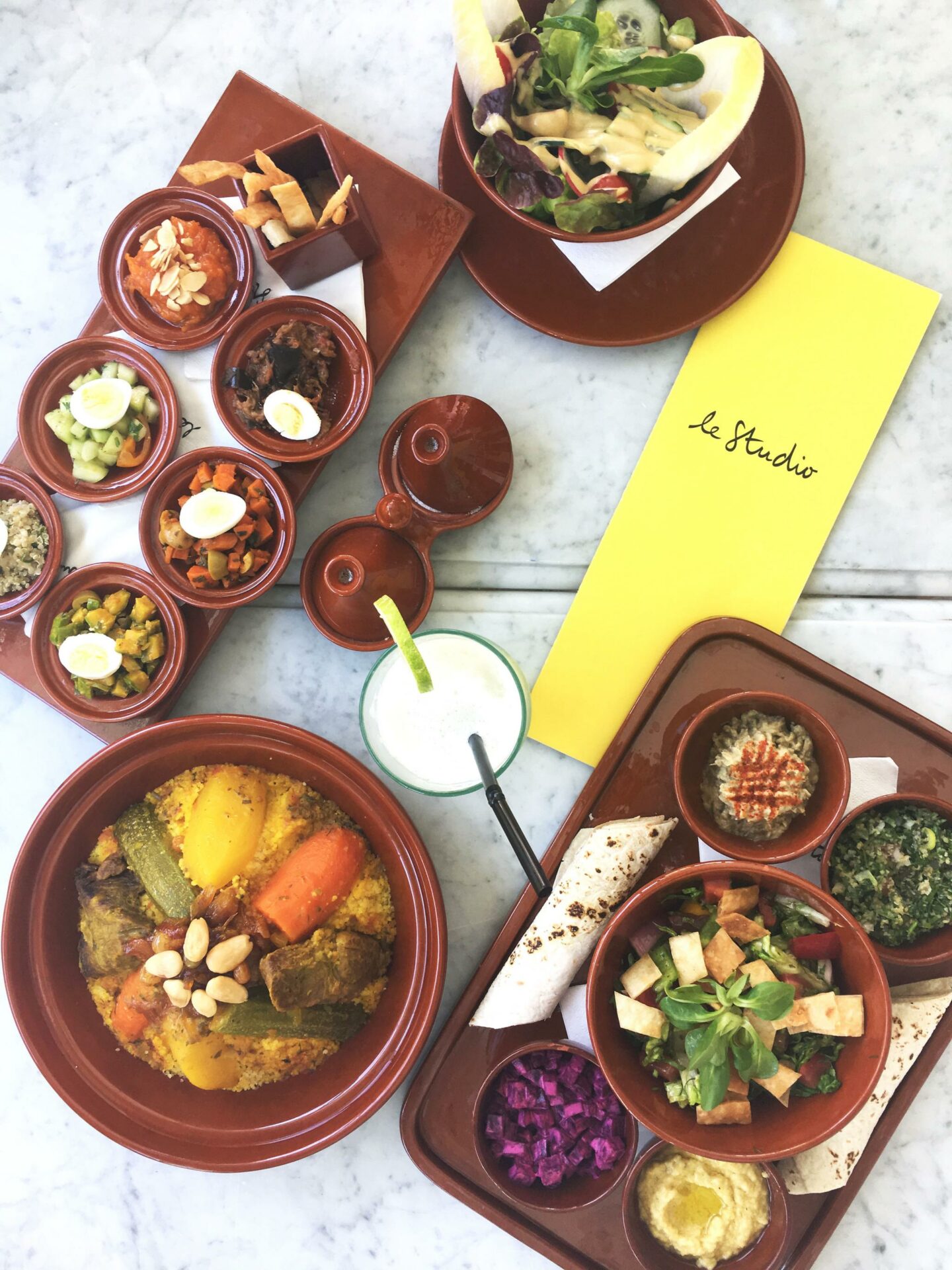 Le restaurant et salon de thé, Le Studio du musée YSL propose une carte délicieuse ! Au menu : salades colorées, produits frais, jus de fruits gouteux. Le Studio emprunte son nom au studio de création d'Yves Saint Laurent ou l'on retrouve une atmosphère paisible et reposante. Situé à côté du Jardin Majorelle, le nouveau musée, d'une surface de 4.000 mètres carrés, comprend des expositions présentant l'œuvre du célèbre couturier, une bibliothèque et un auditorium.
Pour un combo parfait, n'hésitez pas à vous rendre également au jardin Majorelle, un magnifique jardin avec de petit court d'eau, un vrai petit coin de paradis. Le bleu Majorelle, un vrai plaisir pour les yeux. On ne peut pas imaginer que derrières des murs, se cache un si beau jardin. Vous l'aurez compris, c'est un endroit incontournable à Marrakech.
Adresse : Rue Yves St Laurent, Marrakech 40000, Maroc
————————————————————————————————————————————————————-
The restaurant and tea room, The YSL Museum Studio offers a delicious menu : colorful salads, fresh products, tasty fruit juice. The Studio owes its name to Yves Saint Laurent's creative studio where one finds a peaceful and relaxing atmosphere. Located next to the Majorelle Garden, the new 4,000-square-meter museum includes exhibitions featuring the work of the famous fashion designer, a library and an auditorium.
For a perfect combo, do not hesitate to visit also the Majorelle garden, a beautiful garden with a small water court, a real little paradise. The Majorelle blue, a real pleasure for the eyes. We can not imagine that behind the walls, hides such a beautiful garden. As you can see, this is a must in Marrakech.
Adress : Rue Yves St Laurent, Marrakech 40000, Maroc